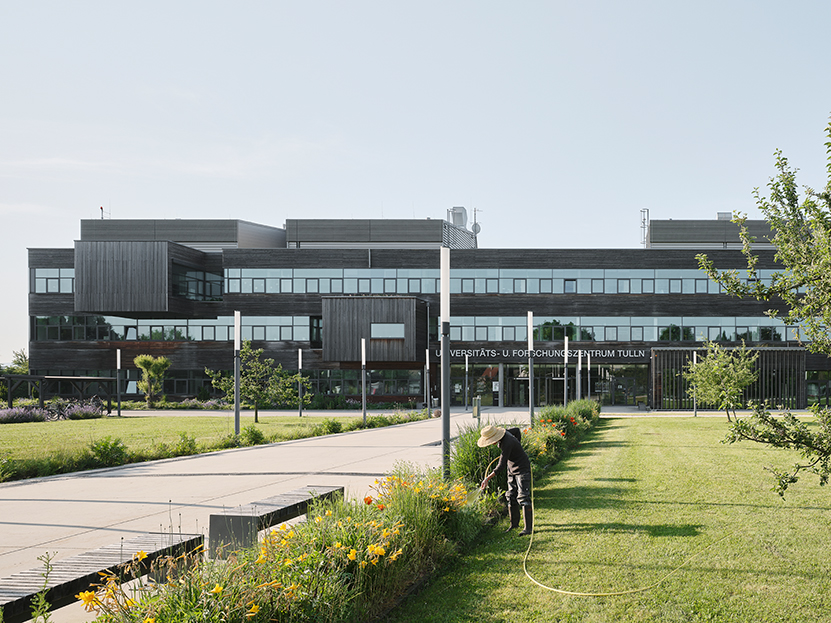 UFT Tulln – Curiosity driven Research
| | |
| --- | --- |
| Tulln, Austria | |
| In cooperation with "Moser Architekten" | |
| Client: Amt der Niederösterreichischen Landesregierung | |
| Project duration 2006-2018 | |
| Construction costs: 57 Mio. Euro | |
An interdisciplinary research campus dedicated to the sustainable use of resources – the University and Research Center Tulln (UFT) brings together scientists and students from different disciplines on one campus.
The new campus of the University of Natural Resources and Life Sciences (BOKU) in Tulln has developed into an international research center where students and scientists explore technologies for the sustainable use of natural resources. Networking and communication are therefore the focus of the concept. And above all, there is curiosity about research.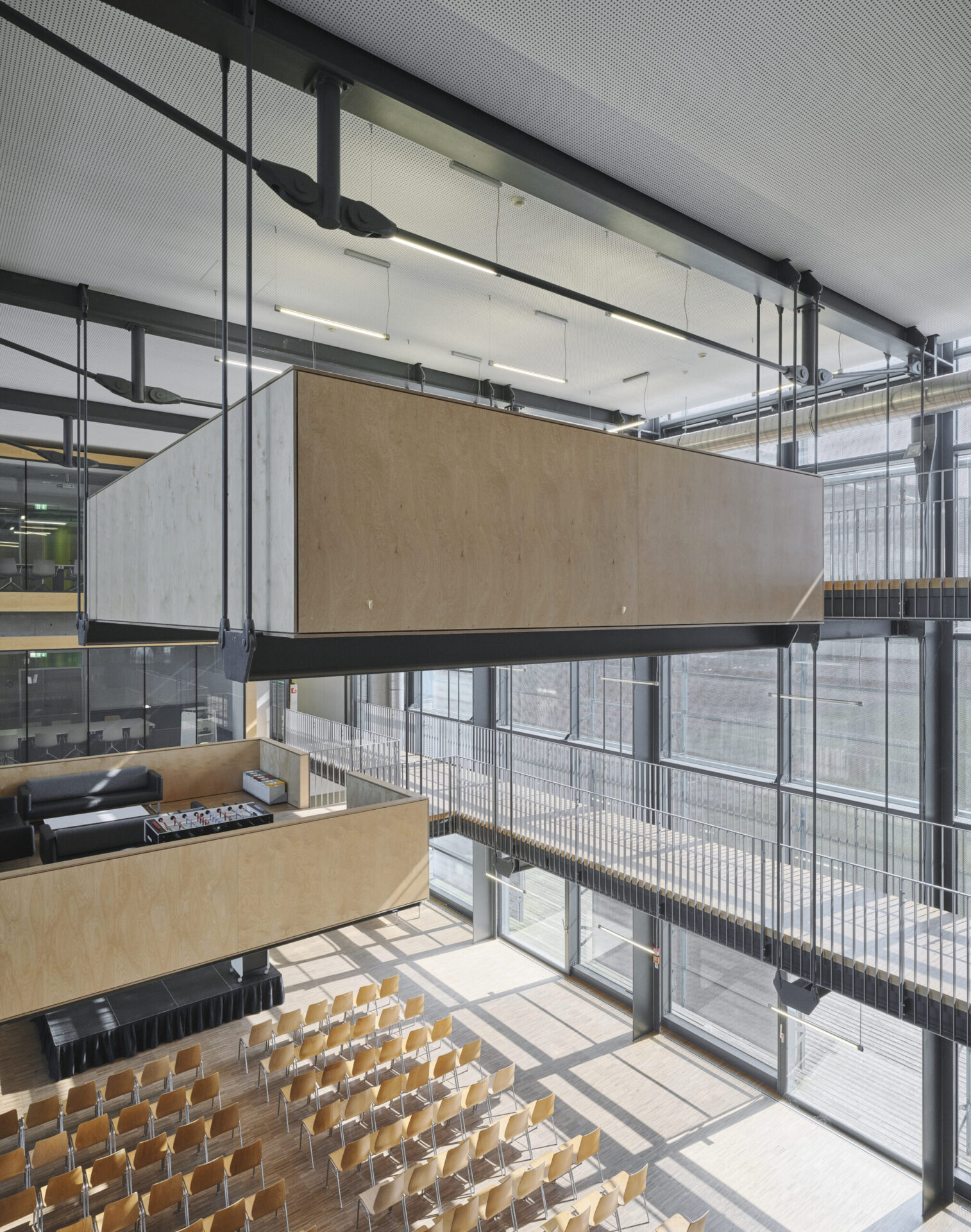 The BOKU departments work closely with the Austrian Institute of Technology (AIT) and the University of Applied Sciences in Wiener Neustadt. The modern laboratories, glass houses and agricultural open spaces are fully covered with WLAN to provide networking opportunities at all times. A central hall connects departments and floors via seemingly floating walkways. Communication islands suspended from the ceiling, incised atriums, cozy catering areas, light-flooded seminar rooms and short distances make exchange as accessible as possible. A lot of space has been created for chance encounters, offering opportunities for trial and error – in the spirit of curiosity-driven research.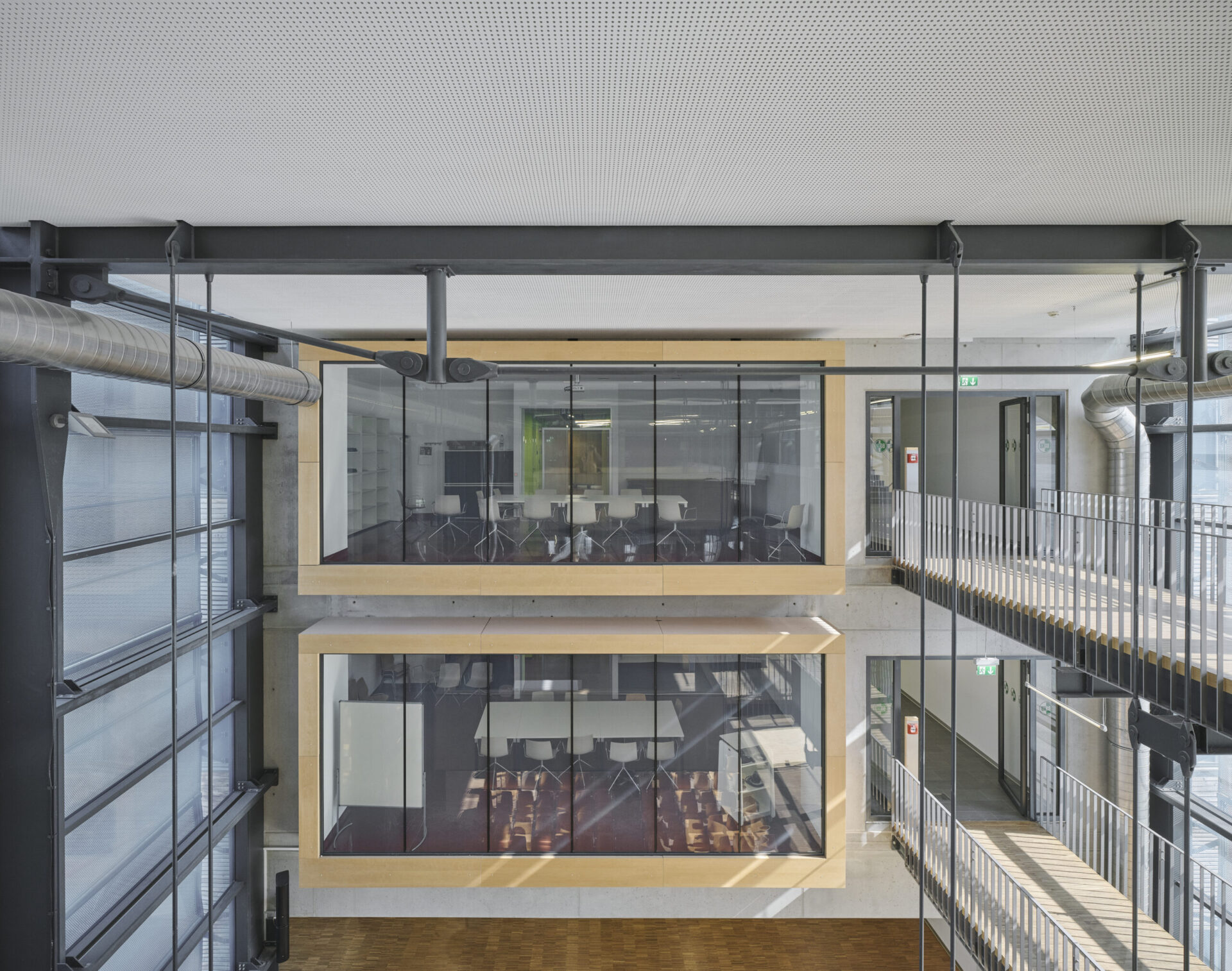 Covering around 15,000 m², the research center is both flexible and functional: supply shafts run parallel to the access corridors, carrying the required media and necessary technology. This means that installations can be relocated at short notice without disrupting ongoing research operations.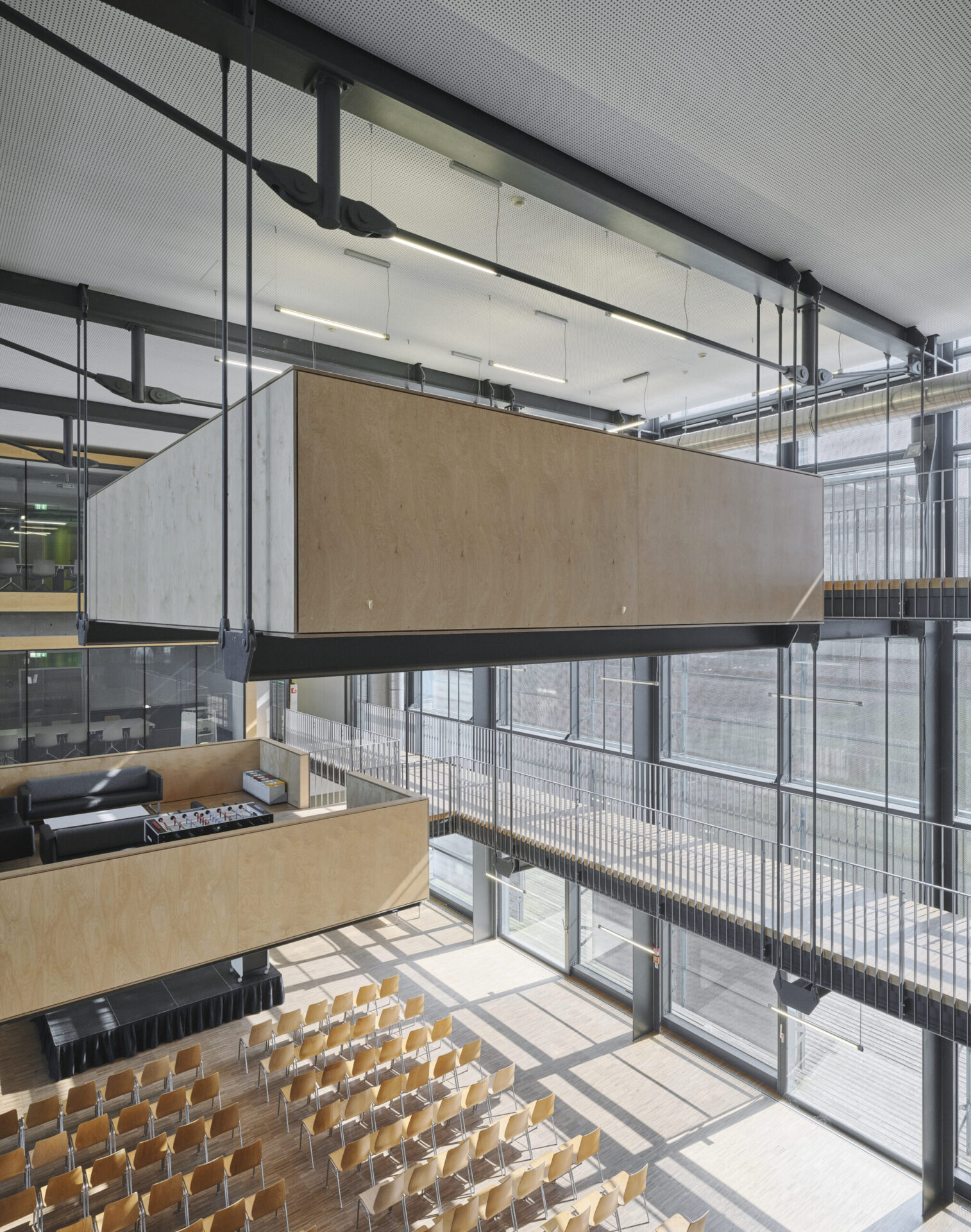 Designing such a research campus to be as sustainable as possible is a given. A highly thermally insulated shell and triple-glazed windows, the use of groundwater for heating and cooling purposes or the installation of one of the largest photovoltaic systems ever attached to a building in Austria are all part of the concept. The cladding of the facades with untreated larch wood makes the principle of sustainability clearly visible to the outside. The use of wood on the facade is sustained by the use of natural materials such as large-scale cladding made of birch plywood on the inside. Strong colors in the area of the access corridors accentuate the design and offer points of reference.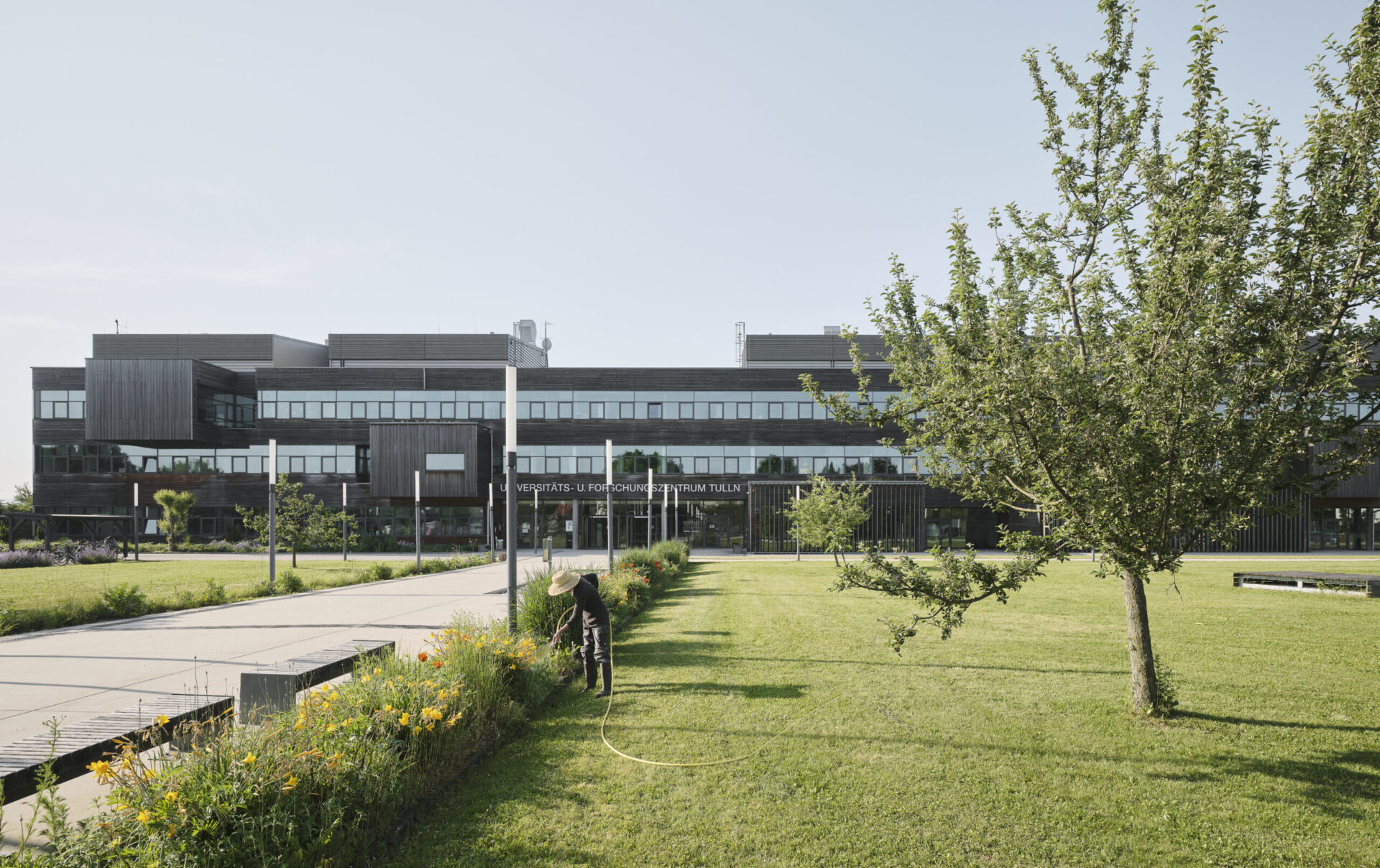 DELTA Scope
Project management in cooperation with HYPO NOE Real Consult GmbH
General planning
Special Features
One of the largest PV systems realized on a building
Flexible media technology
Architecture along communicative paths
Glass houses and laboratories for scientific purposes
Image reference: © David Schreyer