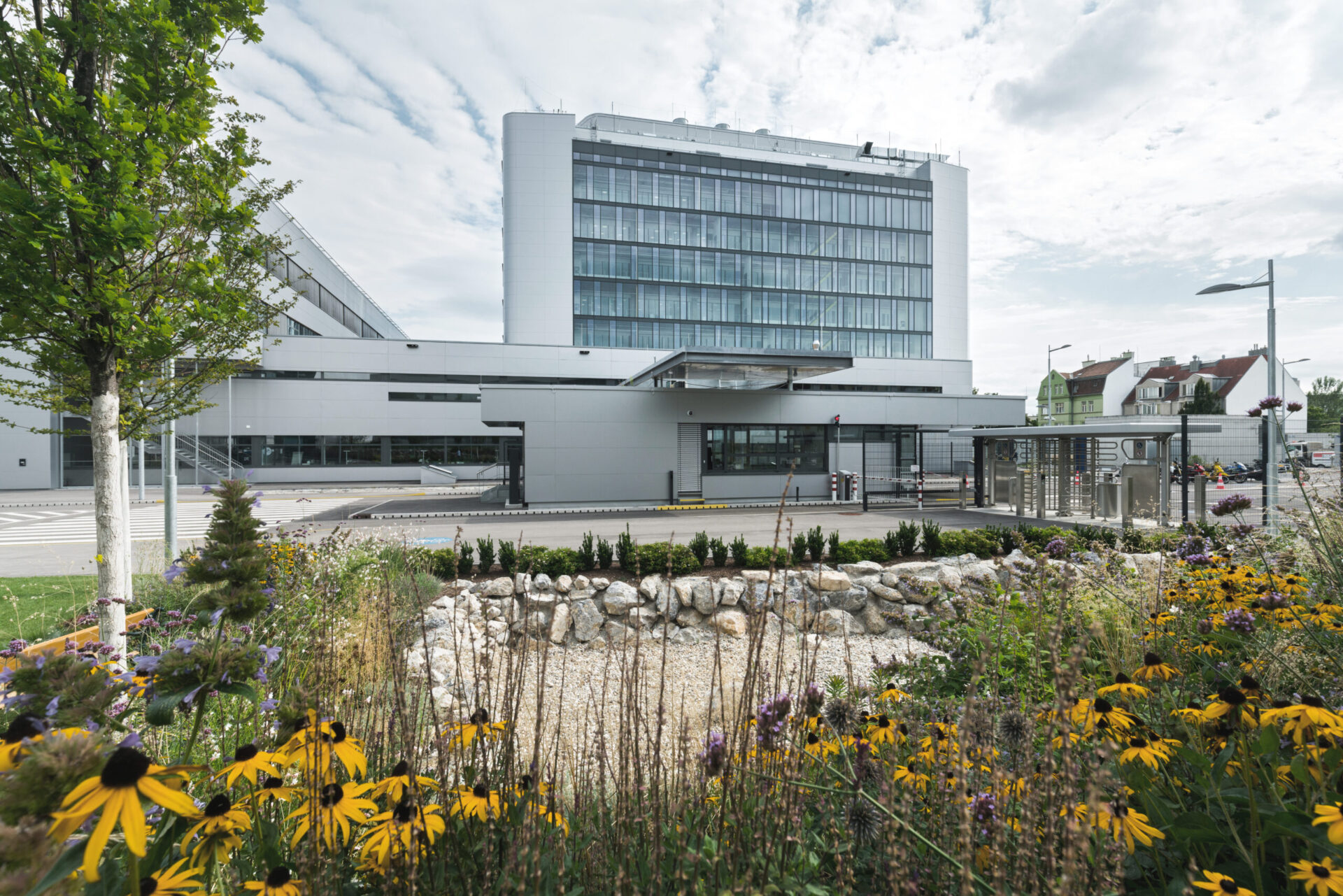 LSCC-Anlage
Smart Laboratory Vienna – Boehringer Ingelheim Vienna
| | |
| --- | --- |
| Vienna, Austria | |
| Client: Boehringer Ingelheim | |
| Project duration: 2015-2020 | |
| GFA: 73,000 m² | |
In Vienna, Boehringer Ingelheim operates one of the most modern biopharmaceutical multi-product plants in the world. Simultaneous manufacturing and the ability to change products at short notice are the hallmarks of the new large-scale LSCC plant.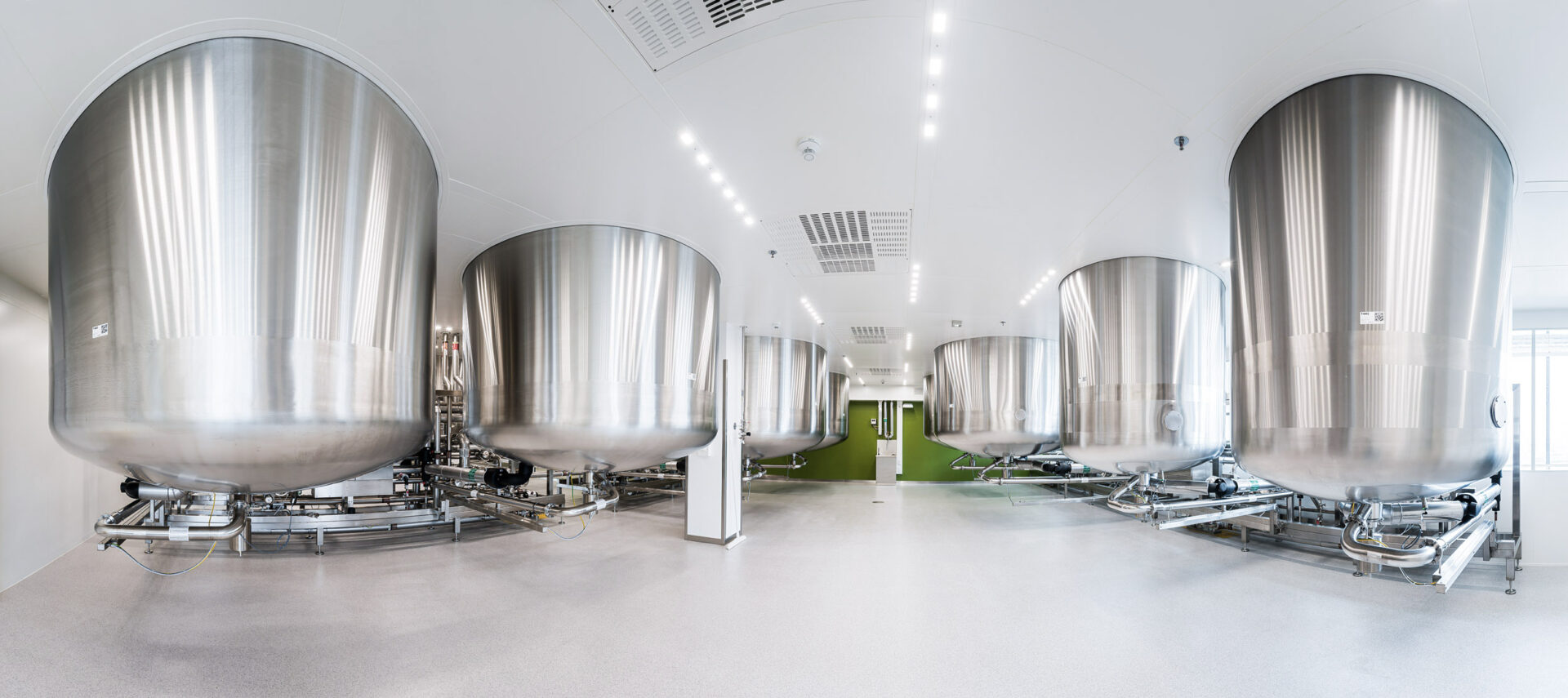 48 bio-reactors with a capacity of 185,000 liters can produce 100 kg of active ingredient per production run. In the new production building, the so-called LSCC (Large Scale Cell Culture), cell cultures are generated for the production of highly complex active ingredient molecules. A chemically manufactured painkiller, for example, consists of around 20 atoms, whereas biopharmaceuticals have more than 20,000 atoms.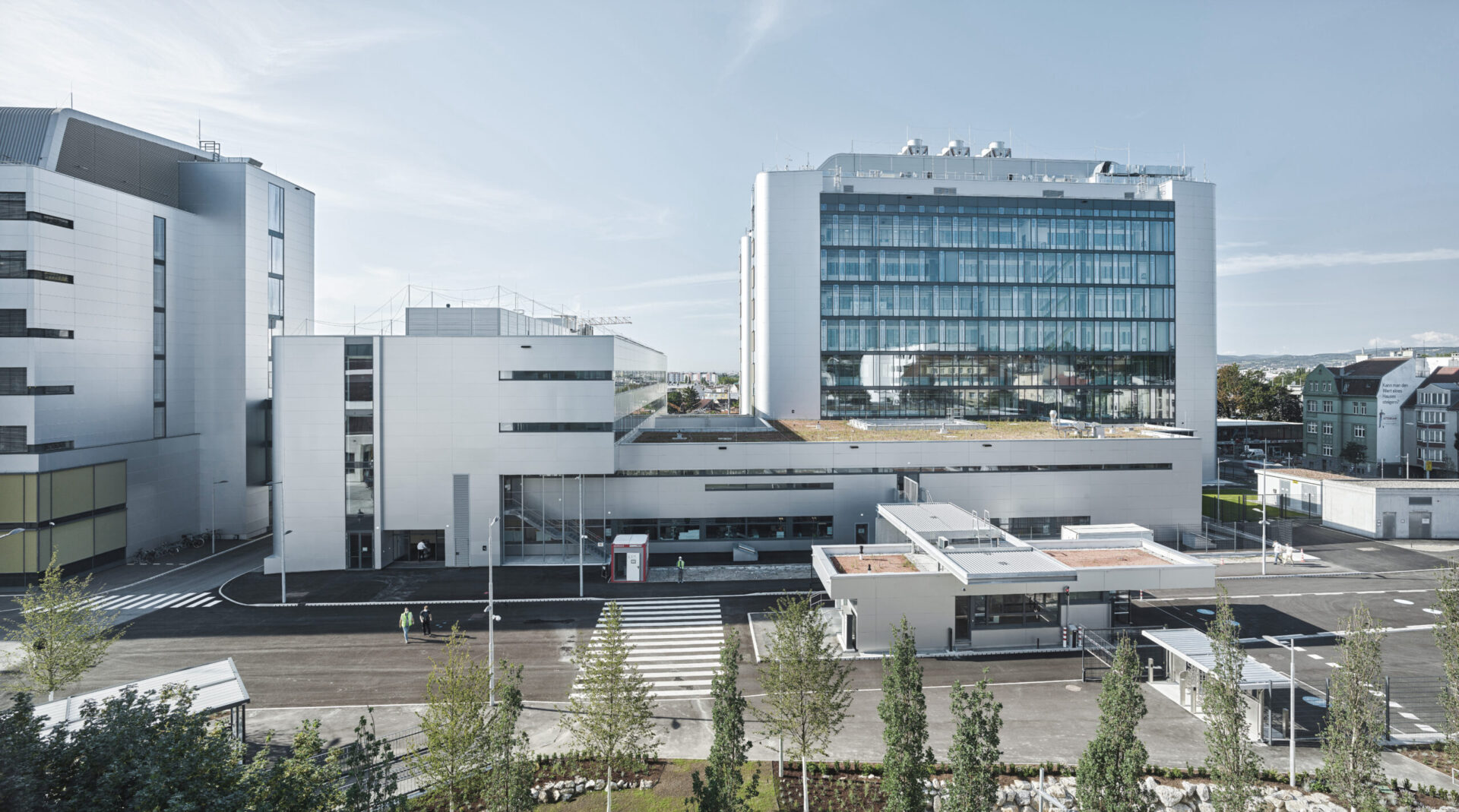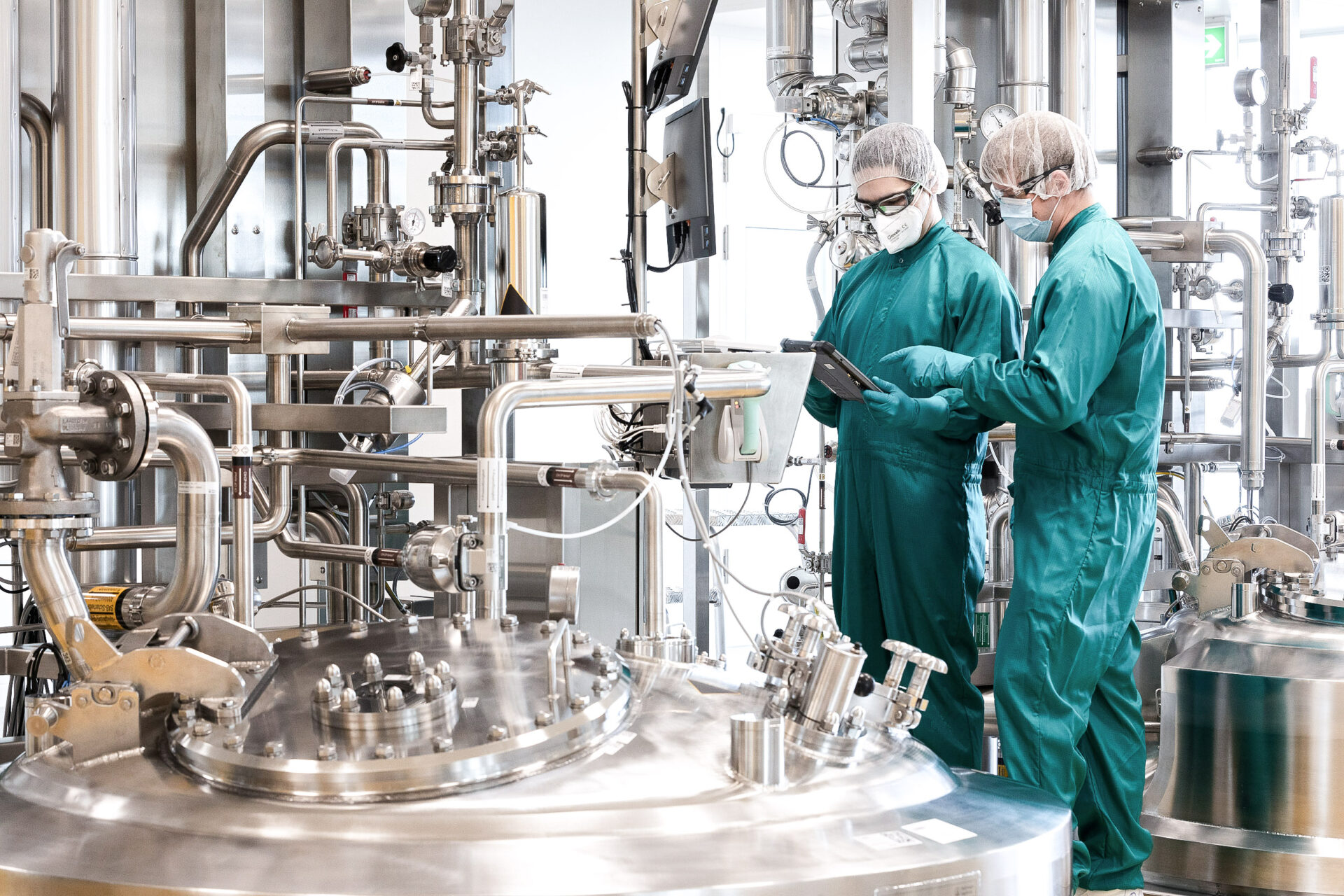 Large dimensions of tanks and high-tech production machines as well as automated production processes presented challenges to the architecture as well. The Smart Manufacturing Execution System has to be thought and planned both horizontally and vertically. In addition, strict hygiene and safety regulations are a top priority. After all, the health of cancer or heart patients is at stake here.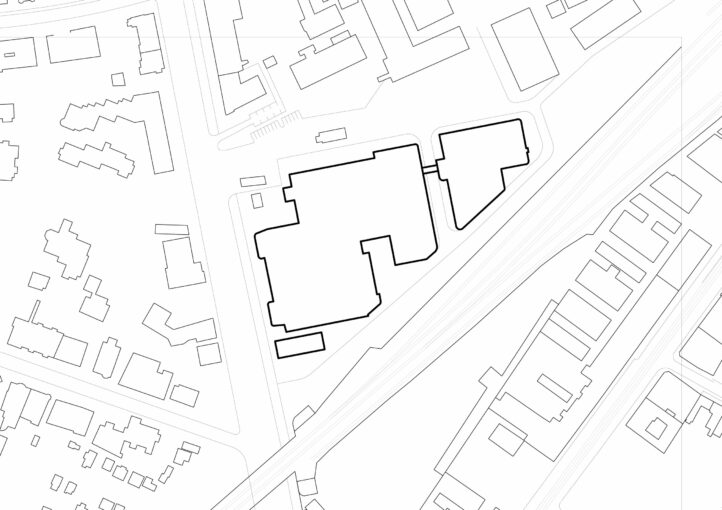 With a digital twin, different variants could be modeled in simulations, and this is now being applied in the changeover to new production runs. The processes are structured to enable the changeover from one product to another within a very short time. Simultaneous production of different products is also possible. This high-tech plant thus not only enables significantly higher production volumes, but also the manufacture of even more complex active ingredients.
DELTA Scope
General planning
Local construction supervision
Special Features
Biopharmaceutical multi-product plant with simultaneous production and flexible product changeover
Smart Manufacturing Execution System
120 operator stations; 8,000 automatic valves with 1,000 different possible switching paths
Digital Twin
Press comments
| | |
| --- | --- |
| Multi-million investment creates 500 new jobs | wien.orf.at |
| Meidling becomes a pharmaceutical mecca | Der KURIER |
| Pharmaceutical group expects "pull" for labor market | wien.orf.at |
Image reference: ©
Boehringer Ingelheim RCV GmbH & Co KG