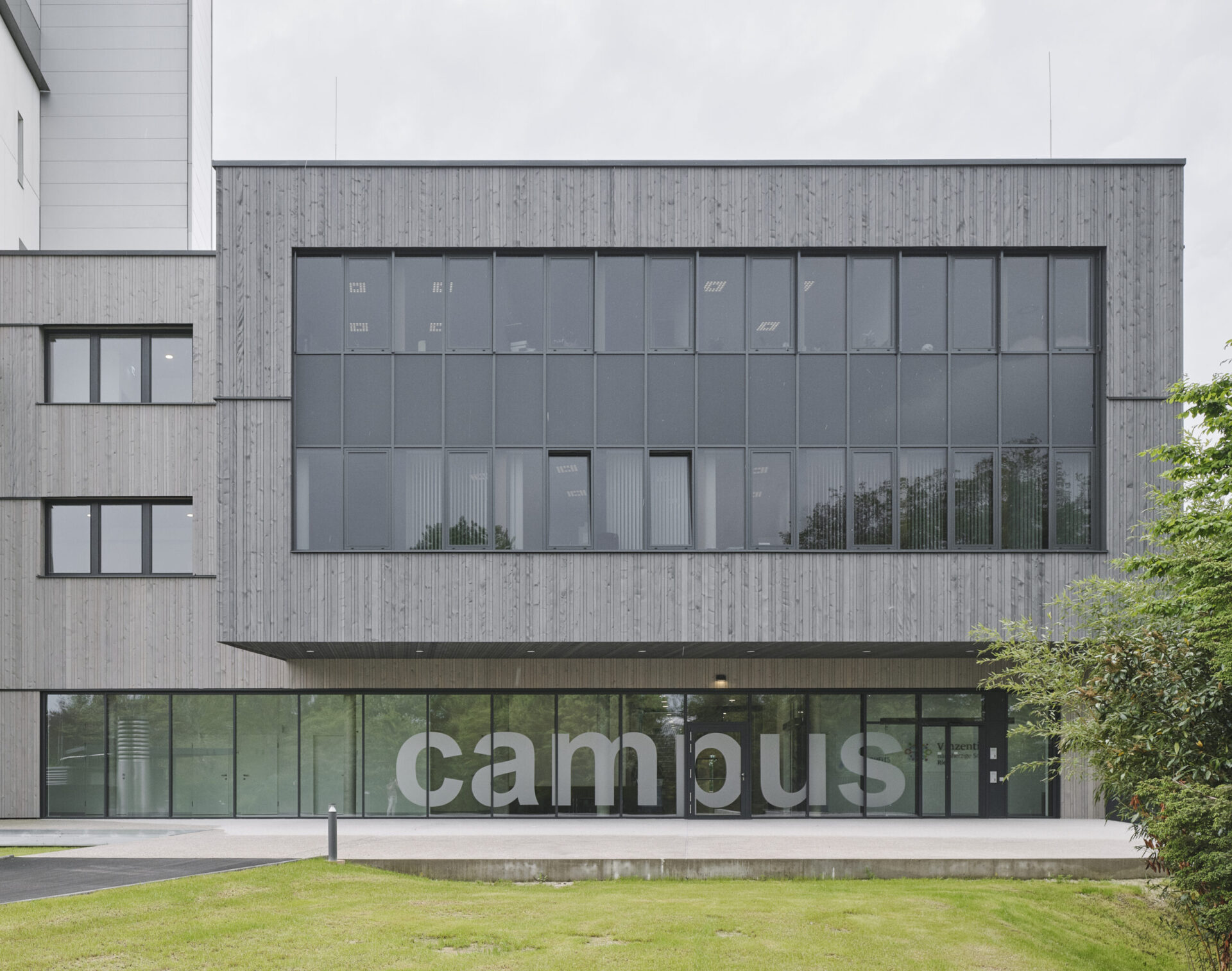 *(a high-performance material made of beech wood with a compressive strength like concrete)
Campus Hospital of the Sisters of Mercy, Ried
Care campus in BauBuche*
| | |
| --- | --- |
| Ried, Austria | |
| Client: "Krankenhaus der Barmherzigen Schwestern Ried" | |
| Total cost: € 13 million | |
| GFA: 7,500 m² | |
Health and sustainability go hand in hand. In Ried, the educational campus of the Hospital of the Sisters of Mercy of Upper Austria is the first wooden building to be realized with local BauBuche. Regional and natural building materials are used throughout the building to create a pleasant learning atmosphere for students, pupils and teaching staff.
The new wooden building of the educational campus is surrounded by a wonderful garden, which serves as a recreational space for the patients of the hospital of the Sisters of Mercy in Ried. This character was incorporated into the building made of BauBuche. Thanks to the use of sustainable materials, the 220 pupils and students learn in an environment free of harmful substances.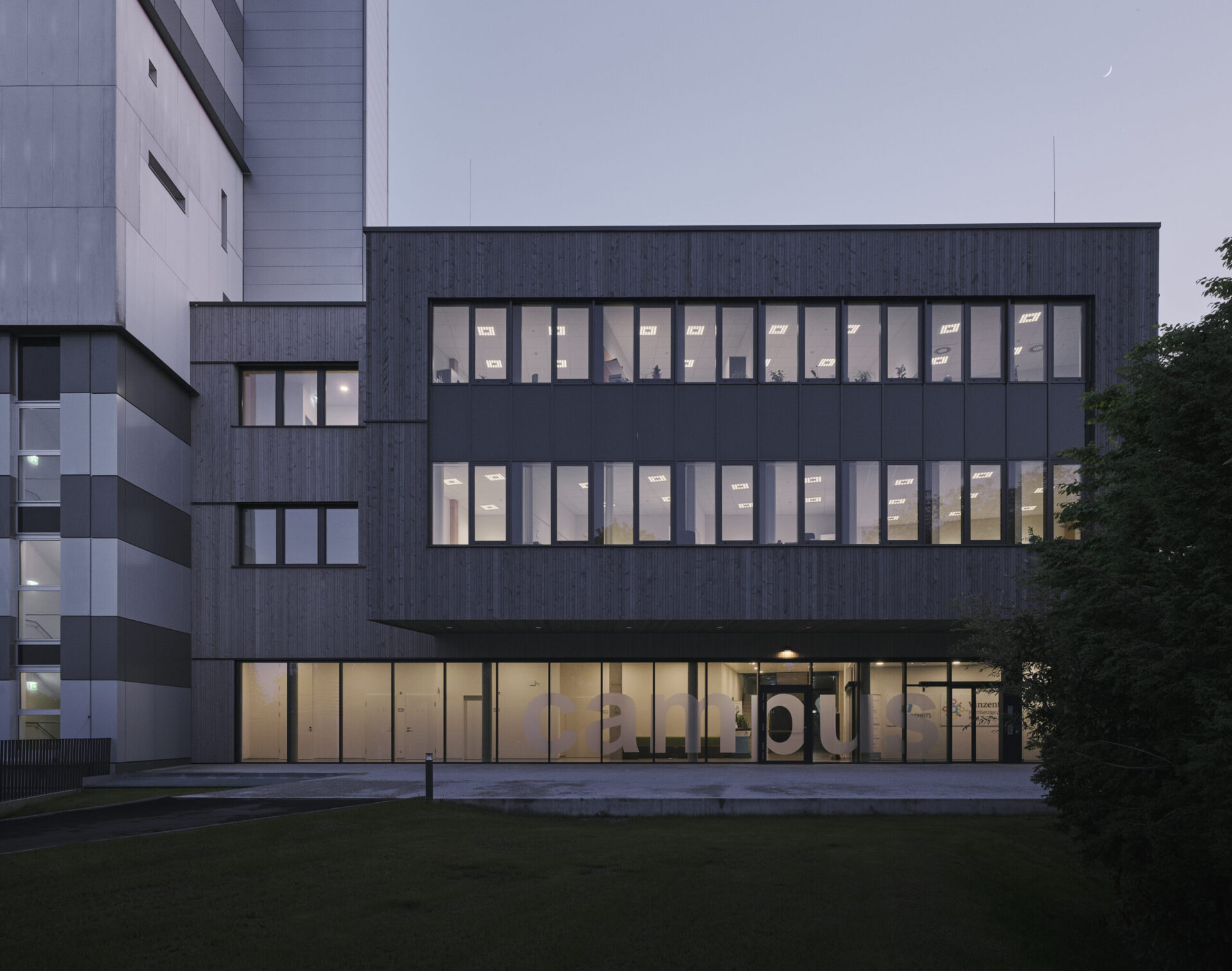 Thanks to the ecological concept, resource conservation was already taken into account in construction site logistics and in the choice of suppliers, and natural materials such as clay filler are sourced from the region.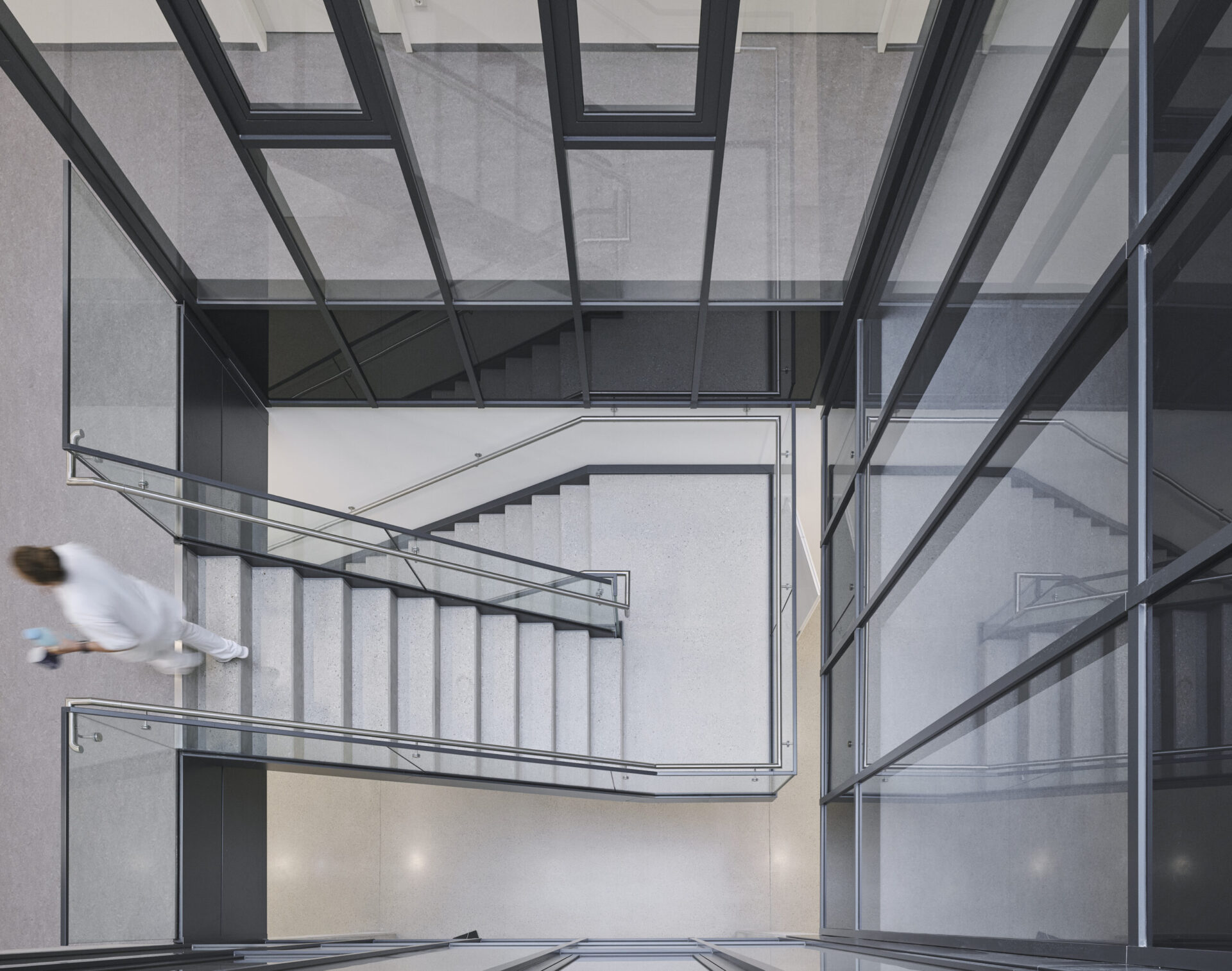 A cleverly devised energy monitoring system combines natural options and high-tech sensor technology. For example, automatic blind control on the south side of the building ensures optimal shading, a retention system regulates rainwater, and CO2 sensors provide support for the necessary ventilation. With increased insulation thicknesses, the operating costs can be reduced even further.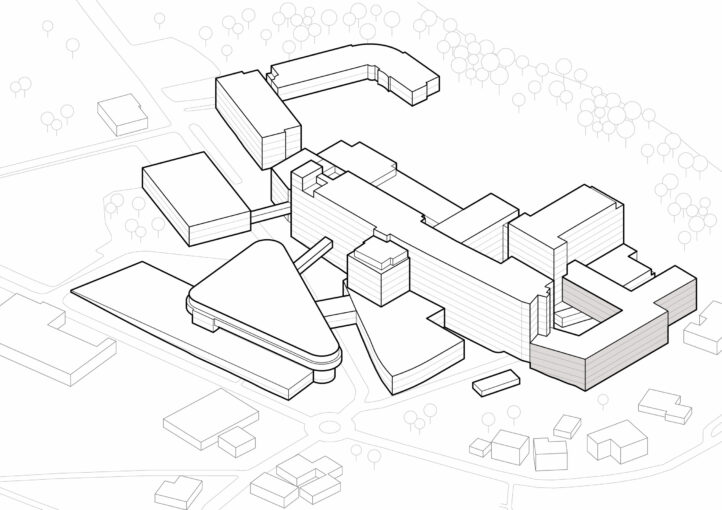 A medical training center with a technical college, nursing school, workshops and offices are directly connected to the existing buildings of the Hospital of the Sisters of Mercy. Conversions during ongoing operations always present a special challenge. DELTA has been successfully meeting this challenge in partnership with the Sisters of Mercy for over 20 years – with attentive communication and cooperative planning.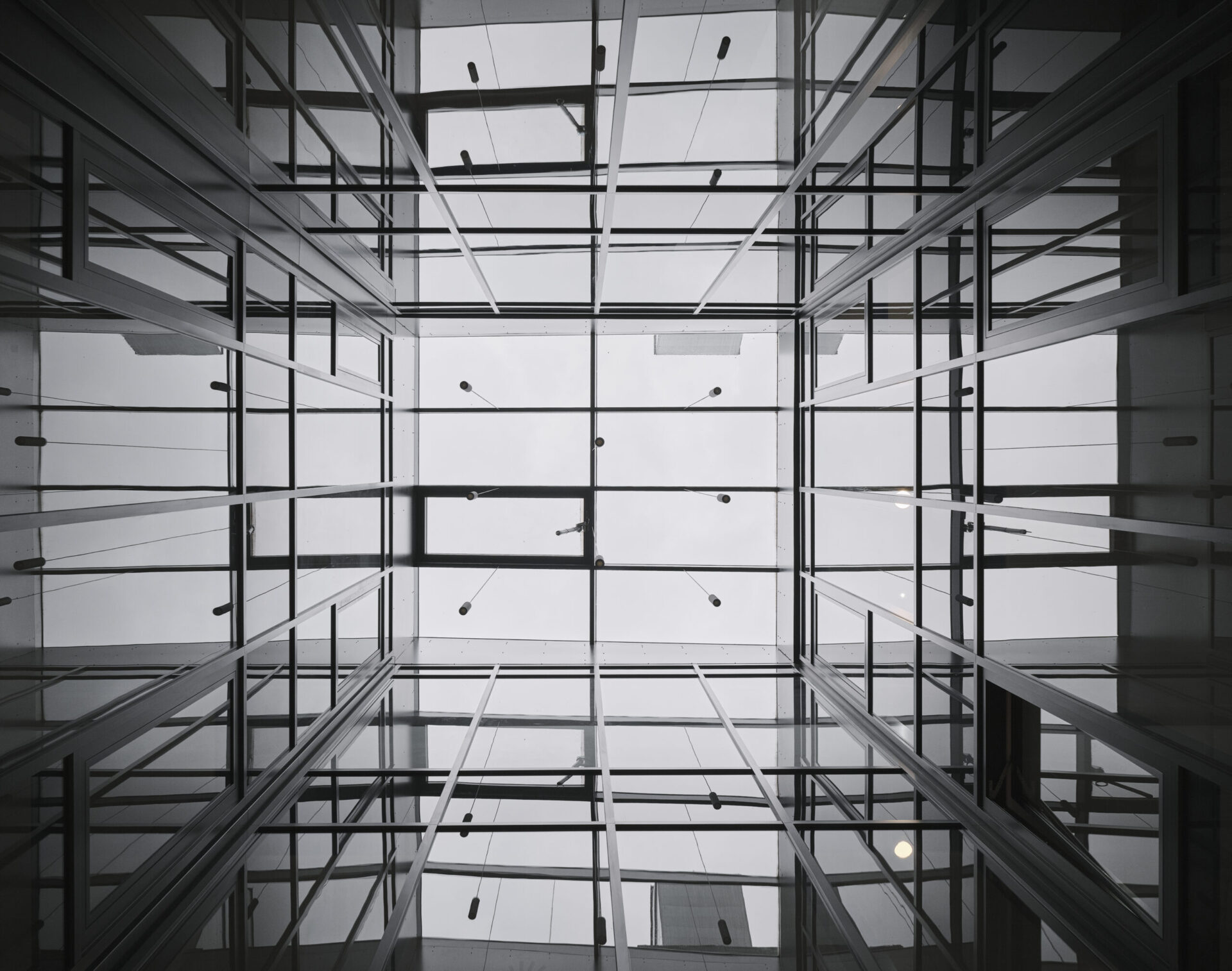 Special Features
Timber construction with BauBuche as the first project in Upper Austria
Reduction of construction time & building services due to the high degree of prefabrication of the wooden components
Sensor technology, automated shading and targeted ventilation concept to regulate humidity and save energy and operating costs
Press comments
| | |
| --- | --- |
| New campus for nursing professions. Theory and practice under one roof | Bezirksrundschau OÖ |
| Modern building, exciting jobs: Nursing campus introduced itself | Tips |
Image reference: © David Schreyer